How to Photograph Bathrooms?
By Goda Stevens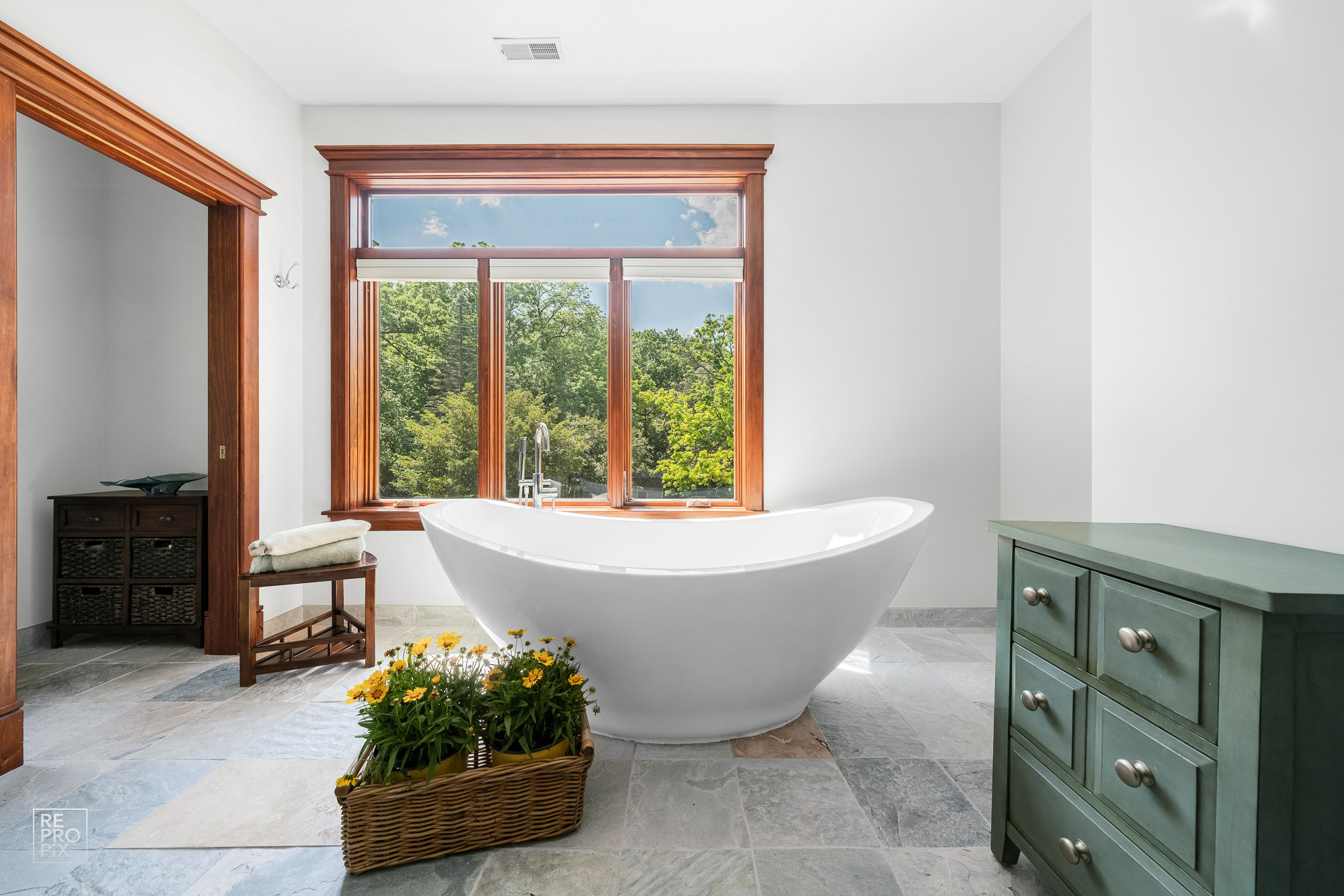 How to take a perfect bathroom picture?
If you're a Real Estate photographer, shooting the bathrooms can be one of the most important rooms when it comes to creating those lasting first impressions for potential buyers. Taking a great photo of bathrooms can often be tricky. There are plenty of small details that can easily be missed or misconstrued. So, how to photograph bathrooms?
A few tips to ensure a quality shot include:
– Using natural lighting as much as possible.
– Getting close up angles on key areas like the shower and sink in order to capture more detail.
– Taking out any unnecessary clutter that could distract from the overall look and feel of the bathroom.
With these simple tips in mind, Real Estate photographers should find themselves well-equipped with everything they need to take beautiful photos of bathrooms.
1. Using natural lighting
Using natural lighting in your bathroom photographs can have a fantastic effect! Natural light provides softer light and prevents unflattering shadows from occurring. To make the best of natural light, try to take bathroom photos near windows or other sources of natural light.
The time of day when you take bathroom photos can also make a difference. Natural lighting varies depending on the time of day, so experiment with different times and angles until you find the most flattering one. You'll be amazed at how different bathroom photography looks once you start experimenting with the power of natural lighting!
2. Getting close up angles on key areas
Real estate photography can take a bit of effort to get just the right shot. Getting close up angles on key areas like showers and sinks is one way to really capture more detail than you would with a wide angle photo, adding that extra touch of realism which potential buyers appreciate.
Plus, it's always a good idea to experiment and try different perspectives. You never know what might turn out to be the perfect shot!
3. Taking out any unnecessary clutter
Being in Real Estate Photography, I have seen bathroom spaces that just don't sell the house! A cluttered and chaotic bathroom can be an instant deal breaker for potential home buyers. Taking out any unnecessary clutter is essential to ensure the bathroom looks organized, clean and inviting.
Removing items such as shampoo bottles, slippers and extra towels can create an airy feel. If displayed properly, brushed-metal fixtures, shower gels and luxurious folded towels can lift a room's look without encroaching on valuable floor space. All these efforts add up to make the overall look and feeling of the bathroom fresh, stylish and timeless – the perfect combination when you're trying to entice buyers.
Are you ready?
Capturing the beauty of a bathroom for Real Estate Photography may not be as straightforward as it sounds, but there are some tricks that can help you achieve great photos.
Start by decluttering the bathroom as much as possible and making sure all surfaces are spotless. This can make a big difference! If space is an issue, try to employ angles that make it appear larger than it really is. Don't forget to pay extra attention to any fixtures – like a custom tile backsplash or jacuzzi tub – that make the room stand out. Increasing the natural light if possible can bring out the best in any bathroom space. Finally, remember that color – coordinated decor can also add loads of visual interest without taking up too much space.
And if you need a professional photographer with amazing skills – just contact us!
Share This Post on Your favorite platform!